Quality Takeoffs, Guaranteed.
Located in the Pacific Northwest, but serving the entire United States. Civil Takeoffs is a full service Earth Takeoff company dedicated to making you more profitable. Decades of experience, capable of large and small projects Satisfaction is guaranteed.
"Civil Takeoffs helped me a lot with my project. They do excellent work, with great customer service."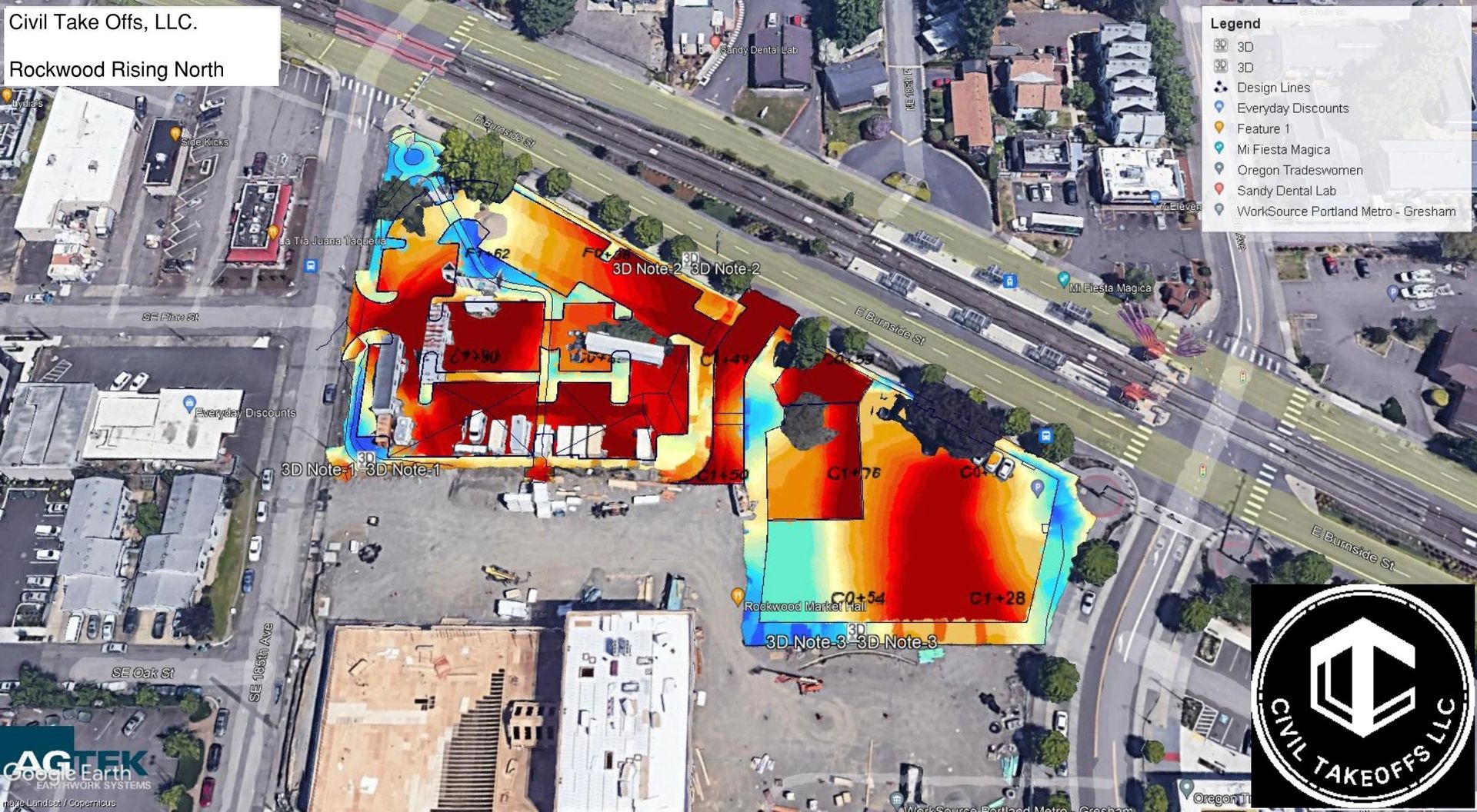 Drone RTK & 4K Earth Volume Services
Perform volume calculations of onsite materials.
Reqularly tracking development and progress.
Conducting comprehensive safety inspection and quality assurance to ensure safety and compliance with building codes.
Turning data into 3D models to provide investors with a realistic look at the project.
Creating CAD overlays to ensure the project is aligning with design plans.
Proactively identifying areas where structural integrity may be a concern.
Keeping track of job site inventory.
Creating 360 views of job site.
3D Models for Machine Control
Get the results you want, everytime.
Let us tailor a civil takeoff package that meets your needs. Send us a link or upload your files to email. We will review your earthwork or utility project, and a team member will get back to you with a proposal.
20+Years of experience and expertise in providing quality takeoffs.
100%Satisfaction Guarantee with all our work. We are sure that we can get the job done.
Ready to get started?
Get in touch to request a quote. Its FREE.